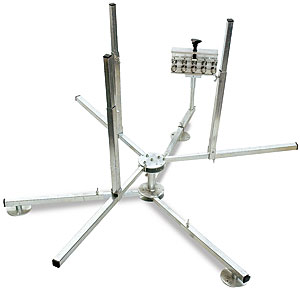 Three arms pipe pay-off stand
With pipe rectifier.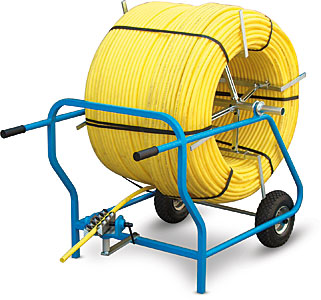 Pipe unwinding truck mod. M 600
Specific for 600mt long plastic/ multilayer pipe reels with multilayer pipe rectifier of maximum diameter 26 mm (code 900918).
General features:

- Pipe coil internal ring: minimum Ø 250mm
- Pipe coil internal ring: maximum Ø 500mm
- Pipe coil external ring: maximum Ø 900mm
- Capacity/ carrying capacity of the pipe: about 100 kg
- Truck weight complete with unwinding device and pipe rectifier: about 33 kg
- Dimensions without coil: width 700mm, length 1000mm, height 720mm.