OB85/SB
Portable battery-based pipe bender
Hydraulic battery-based pipe bending machine to bend annealed copper pipes up to diam. 22mm and multilayer pipes up to diam. 32mm. All the accessories of the OB/85S pipe bender and the OB85/KIT can be applied.
TECHNICAL FEATURES
- Hydraulic double circuit stainless steel and die-cast aluminium body pump (2,9kg.);
- Battery-based motor with 12V- 2.0 Ah tension in accordance with CEI dispositions;
- Wide working range thanks to the very long piston stroke;
- Die-cast aluminium formers;
- Steel counterformers with die-cast aluminium laterals with quick coupling.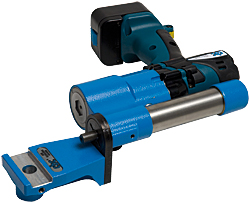 The bender OB85/SB have the possibility to turn the machine body to adjust at every working situation.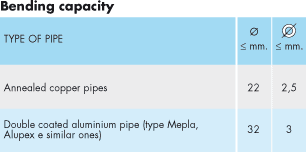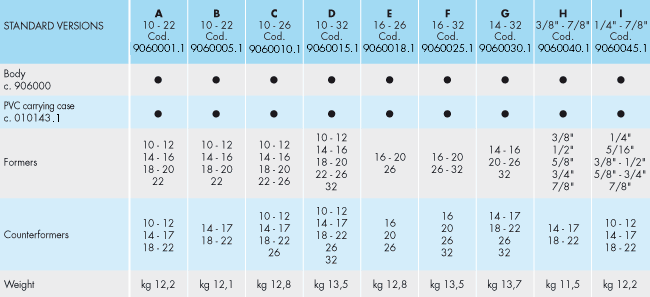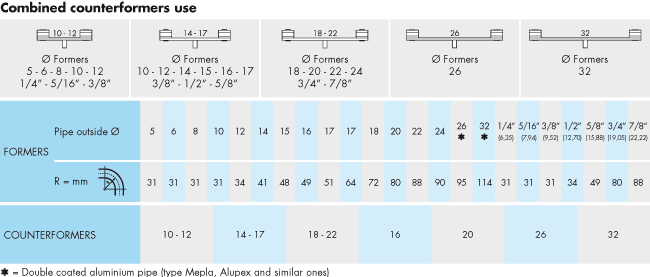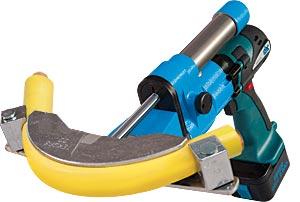 The battery-based hydraulic pipe bender OB85/SB is the ideal tool even to bend copper pipes coated with a PE covering made specifically for the passage of liquid and /or gaseous fuels up to the diam. 22 mm.